Hearing Aids
We offer a complete selection of hearing aids and devices featuring the latest in technology, comfort and style. We'll work with you to ensure your selection provides the performance and comfort that best suits your lifestyle.
Our goal is to provide superior hearing healthcare to our youngest patients in a warm, supportive environment.  Our audiological consultations, analysis and treatment are highly individualized to meet the needs of both your child and family.
Balance is a complex interaction which requires input from our vestibular system, in addition to our vision and the sensation from our feet, muscles, and joints. If any one of these systems are not working properly, you will suffer loss of balance.
What to Expect
During your evaluation, we establish the cause and degree of your loss, and determine whether it can be treated. We take our time to ensure we provide you with the best recommendations and treatment options.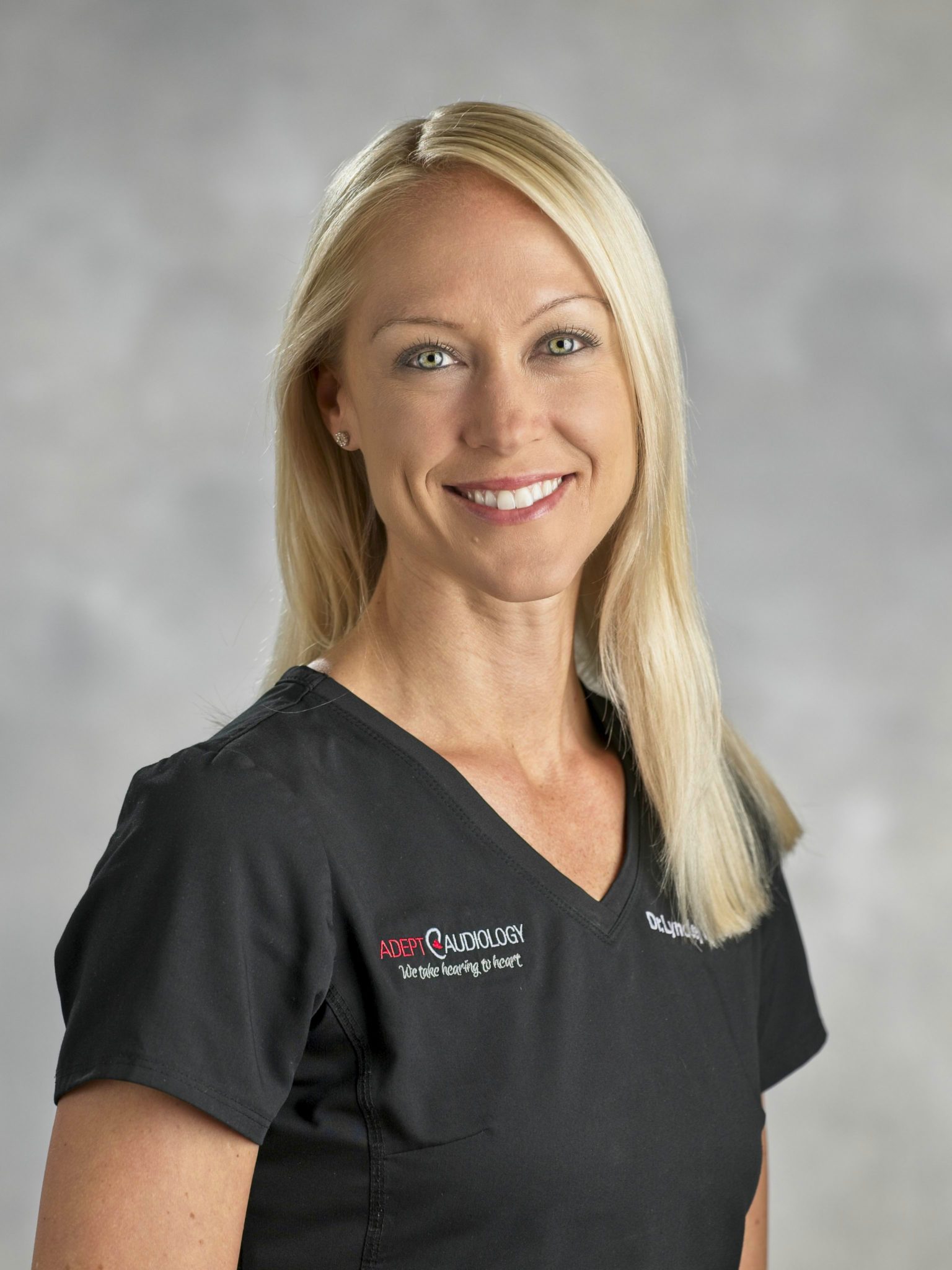 Hello! I'm Dr. Bride, Au.D., CCC-A
Adept Audiology provides honest and exceptional hearing care. Our patients are amazed by our level of commitment and tell us they feel confident that they've received the best solution for their specific hearing needs. Schedule an appointment and hear the difference.
In-Office & Mobile Services
Free Hearing Screenings
A hearing screening detects the presence of hearing loss. If it is determined that you have hearing loss, a diagnostic evaluation will be recommended.
Risk-Free 30 Day Trials
We provide free hearing device demonstrations in our office. In addition, you can try your hearing instruments in your own environment risk free for up to 30 days.
In-Home Appointments
We provide a full range of mobile audiology services in private residences, retirement/assisted living communities, and hospitals/wellness centers throughout Manatee and Sarasota Counties.
"I have been going to Dr. Bride for four years - she has been a big help to me! She has been tracking my gradual hearing loss; this year, after further testing, she easily convinced me it was time to get a hearing aid. She guided me through the confusing web of devices that are out there and helped me choose the one that was right for me. I feel I am in very capable hands."
"After having 4 disappointing visits with audiologists here in Sarasota, I was finally led to Dr. Lyndsey Bride. Her expertise and genuine care were instrumental in getting me to the point where I was able to maximize my hearing capabilities. She has so many positive virtues that I have never encountered in today's health professionals and medical environments. Thank you Dr. Bride for the care and considerate patience you have shown me."
"After being frustrated with asking people to repeat what they said to me, by these same people responding "never mind," I finally decided to find out if it was them or me. Made an appointment with Adept Audiology, and it was the best decision I made. Dr. Lyndsey and her assistant Eve were professional, patient with all my questions and extremely kind. They are a family owned business and treat you like family. If you are not sure, like I was, I feel you will be happy when you give them a call."
– Theresa S.
Lakewood Ranch Location
11041 Gatewood Drive
Lakewood Ranch, FL 34211
Sarasota Bay Club
1299 North Tamiami Trail
Sarasota, FL 34236
11041 Gatewood Drive Lakewood Ranch, FL
Get in Touch
Ask a question or schedule an appointment below.